Decolonising as a means to Gender Rights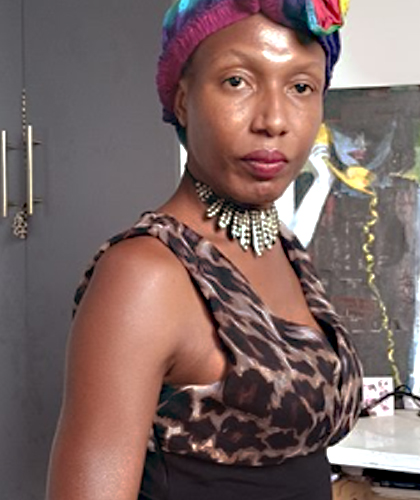 Presented by: Arya Jeipea Karijo (she)
This photo contains a black woman with a black, brown and white cheetah print blouse, a silver necklace, and a purple, maroon, blue, pink and yellow colored garment on top of her head with a poster in the background that has a person with a blue face and white arms.
Working with Intuition and Internal Reflection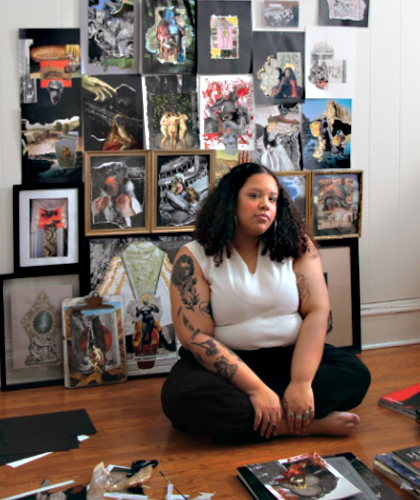 Presented by: Ashley Marie Lagrange (they)
This photo contains a non-binary light skin Black Dominican American with brown curly hair, down and parted in the middle . They are sitting criss cross and barefoot on a brown wooden floor, wearing an off white V-neck sleeveless sweater vest, big silver hoop earrings, silver rings on each finger and black trousers. On their left arm there are various black ink tattoos. They are sitting surrounding by collaging materials: magazines, modge podge and more. The background is a while wall lined up with many of their collages.