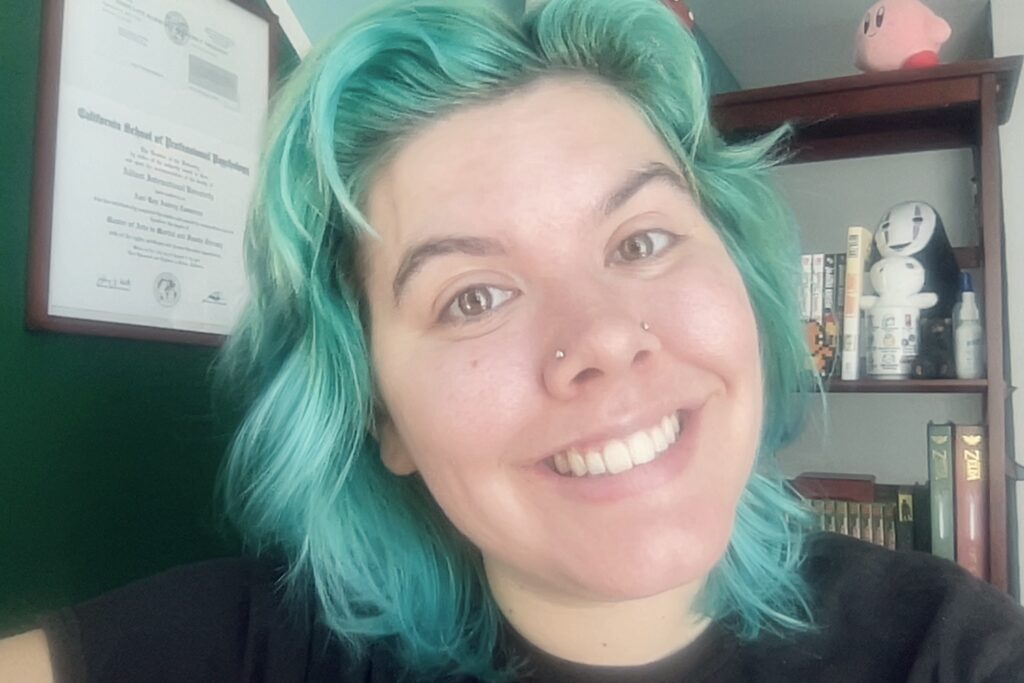 Hello and welcome! 
Authenticity, language, and empathy are the three tenants in my therapeutic work. 
Our lived experiences shape the way we interact with others and, as a result, old patterns may resurface. 
By creating dialogue in the room, my clients and I are able to foster a space for healing work to begin. 
As a growth-oriented clinician, I value the growth that comes from the therapeutic process and want to empower my clients to be the change they wish to experience in their lives. I have over 5 years of experience working with children, adolescents, adults, and families. I have primarily supported people navigating anxiety, depression, family conflict, family-of-origin-issues, identity exploration, and relationships. I utilize postmodern and experiential theories while emphasizing intersectionality and feminism. 
I am a Mexican-American, trans and non-binary, queer, neurodivergent therapist whose hair is constantly changing every month. In my free time, you can find me watching movies and anime, playing video games, or trying a new foodie place I have on my list. I hope we connect soon!
All of my care is provided virtually & my fee structure is below. 
Individual: $125 for a 50-minute session.
Family/Couple/Relational: $150 for a 50-minute session.
I do hold multiple spots for sliding scale and low cost sessions. 
If you are interested in having a conversation to see if we would be a good fit, please schedule a free 15-minute phone consultation at (562) 257-6187 or emailing at AACamarena87@GMail.com
 AMFT#: 112802
Supervised by Van Ethan Levy (they | elle) LMFT 118131 & LPCC 8269